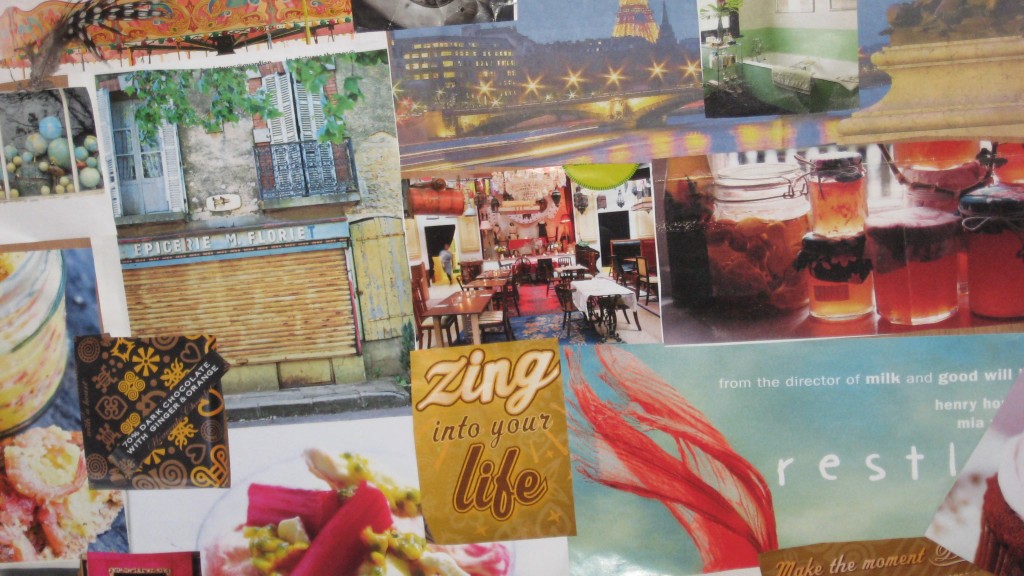 What's your idea of a well spent day?  .
Is it hang gliding, or hiking or a really good lunch with wine?  Or visiting a museum or  gallery perhaps, or relaxing on the sofa with your beloved pet or decluttering your closet.  Or perhaps you like to celebrate Christmas every day – I've heard there are people that do that.
Three years ago I was living near Amboise, in France and spending most of my days quite well.  It was here that Leonardo da Vinci spent his final years at the invitation of King Francois I.  He arrived in 1516 and legend has it, travelled with the Mona Lisa in his luggage.  The quote 'As a well spent day brings happy sleep, so a life well used brings happy death' is attributed to Leonardo.
I'd been thinking about how we choose to spend our time, and how we often judge our activities (or relaxation) as either worthwhile or a waste of time.  Sometimes I felt that my life in France was far too hedonistic, with lots of relaxation with good food and wine.  I did a lot of thinking about what I 'should' be doing instead.  I suppose I felt a bit guilty for living the good life.  Eventually I came back to England and lived with my father who had been ill and was less able to cope alone.  My husband and I stayed with him until he died at the age of  91.  Those 2 years were hard at  times.  But definitely well spent.
Sometimes we don't realise that our days have been well spent until we look back at them.  So it can be helpful to take the longer view and not necessarily judge what we are doing at any given moment.  If you can't change where you are and what you are doing (and you aren't breaking the law) it's probably best to live in the moment and make the most of it.
Here's some of my criteria for a well spent day:
1.   Spending as much time as possible in the present moment.  This is known as mindfulness and has been a revelation to me, being someone who liked to daydream.  The scientific research is there, and many doctors are now prescribing mindfulness as therapy for mental health problems.  Learning to meditate is one way to become more mindful.  And living life at a slower pace is another, taking in whatever's going on around you.  Properly listening to people.  Taking time to smell the coffee.  And the roses.
2. Eating food made with good quality ingredients.  Food to nourish body and soul.  Meat is not necessarily the main event.  Trying out new and interesting recipes.
3. Doing some enjoyable exercise.  Walking the dog, some gardening, cycling, yoga – these all have benefits for physical and mental health.
4. Doing something creative.  It doesn't matter what it is – baking some cup cakes and decorating them or doing up an old chair with a coat of bright paint.  Hey presto, you have a treat for afternoon tea or a new chair, and a sense of accomplishment.  Or create a 'me board' from old magazines like my effort above.  Whatever you have the time and inclination for.  Research has shown that creativity is essential for mental wellbeing.
So  a well spent day is subjective.  It's purely a matter of how you feel about it, based on your experiences and how you see the world.
Looking after yourself in body, mind and spirit is never a waste of time.  It's not selfish, it's essential to your health and your ability to cope, day to day. And your loved ones (and possibly even complete strangers) will reap the benefits as your needs will have been met and you will have more time and inclination to help others.
Living this way, you achieve a sense of wellbeing that makes you feel you are spending your time well, no matter what's happening in your life.