A Well Spent Day is not about being perfect…..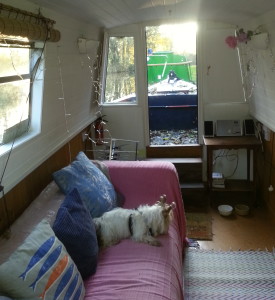 It's about making your life work with minimal stress and strain.
Taking time to take the slow boat and smell the roses
My colleagues in the snack food and travel industries used to think I was quite calm.
But underneath I was often in turmoil, worrying about what I should be doing to make my life better, and not knowing how.
I left full time employment and started reading self help books, magazines and internet articles and did a course in nutrition.
But it wasn't until I read the book the Power of Now in 2001 that I discovered mindfulness.
And found that I didn't need to change my life. I just needed to change my mind.
I spent some time living near Amboise in France where Leonardo da Vinci spent the last few years of his life.
The quote 'A well spent day brings happy sleep, a well spent life brings happy death' is attributed to Leonardo.
Nearly 15 years after discovering it, these are some of the benefits that mindfulness has had in my life
Calmer (inside and out!) more confidence, think more clearly, more accepting of self and others, happier, healthier, more energy, more motivation -the list is endless!
And now I can't wait to help you feel the benefits of mindful living in your life…….